"While this change reflects the growth, structure and direction of Iona, it also carries forward the legacy we have inherited. Our name is different, but our mission and values are the same."


— President Seamus Carey, Ph.D.
The audience erupted with applause as President Seamus Carey, Ph.D., officially announced the change to Iona University with a "surprise" unveiling in the LaPenta School of Business this summer. The event kicked off a series of celebrations to mark the historic news.
Founded in 1940 by the Christian Brothers and inspired by the legacy of St. Columba and Blessed Edmund Rice, Iona's growth comes despite the headwinds facing many others in higher education.
Emerging from the pandemic as an anomaly in higher education, new student enrollment has spiked over 30 percent in the past three years. Iona has even acquired a second campus in Bronxville to keep expanding its programming both inside and outside of the classroom.
Most notably, Iona is developing a premier new school of health sciences in collaboration with NewYork-Presbyterian. Supported by a $20 million gift, the NewYork-Presbyterian Iona School of Health Sciences will open its new state-of-the-art facilities in Bronxville this January. Meanwhile, Iona continues to expand club sports, performing arts and other activities that empower students to "Learn Outside the Lines."
"Just as St. Columba, Blessed Edmund Rice and the Christian Brothers looked beyond their own interests to address the pressing needs of their times, we understand that our mission has never been more important," Carey said. "Class by class, year by year, we help students realize why it is in their best interest to choose a life of responsible citizenship driven by care and compassion over narrow self-interest. To the extent that we are effective, we not only fulfill our duty as teachers and administrators, but we also meet our social responsibility of contributing to an educated citizenry. These are the values that will continue to be the lifeblood of Iona University in the future."
The change to Iona University was effective as of July 1, 2022.
When students and faculty returned to campus this fall, the community came
together for a special celebration on Iona's birthday, September 19. Held on the new Murphy Green, the event included food, games, music, giveaways and much more in celebration of the University milestone.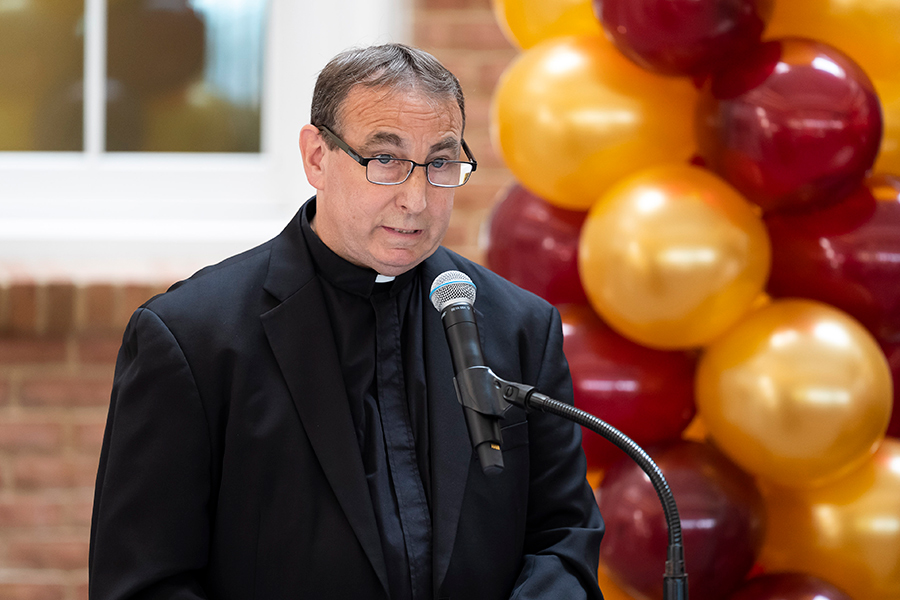 "When the Christian Brothers founded Iona College in 1940, it was hoped that Iona would become a leader in providing a quality, faith-based education in the New York metropolitan area. [This] announcement…is a great tribute to all those who have called Iona home during these past 82 years." — Br. Kevin Griffith, CFC, '83, Iona University Trustee
---
HISTORIC MILESTONE
---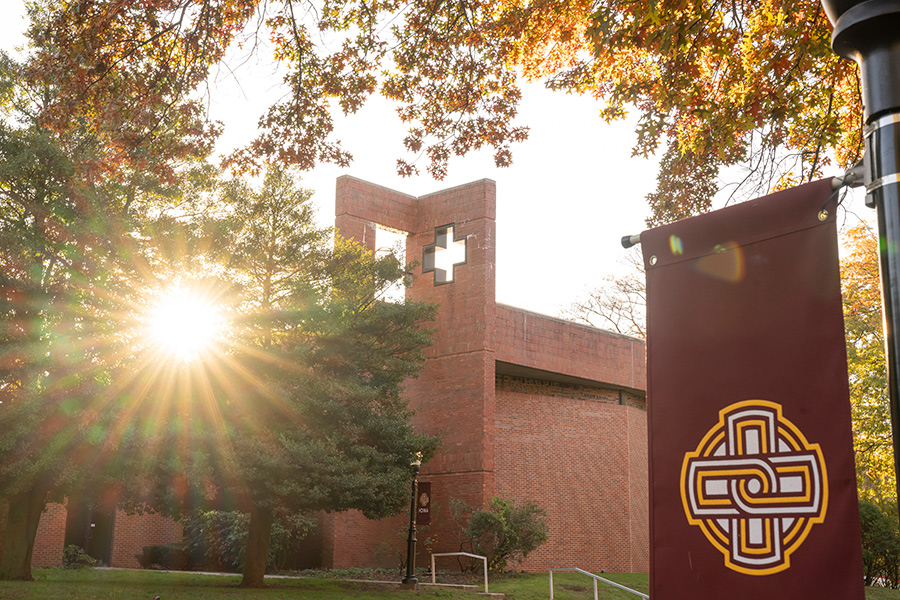 "We are thrilled to congratulate Iona University on this momentous occasion in their history.

NewYork-Presbyterian is proud to collaborate with Iona to shape the next generation of outstanding health care professionals who will help us lead the way in serving our patients and communities."

— Dr. Steven J. Corwin, President and CEO of NewYork-Presbyterian
"It's like a renaissance. We don't really hear of colleges turning into universities every day, so this is kind of like a once in a lifetime opportunity.
It's history."
— Devon Gabriel '23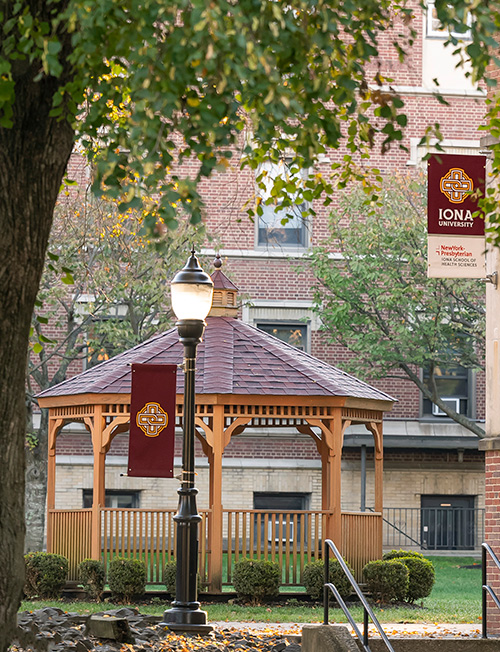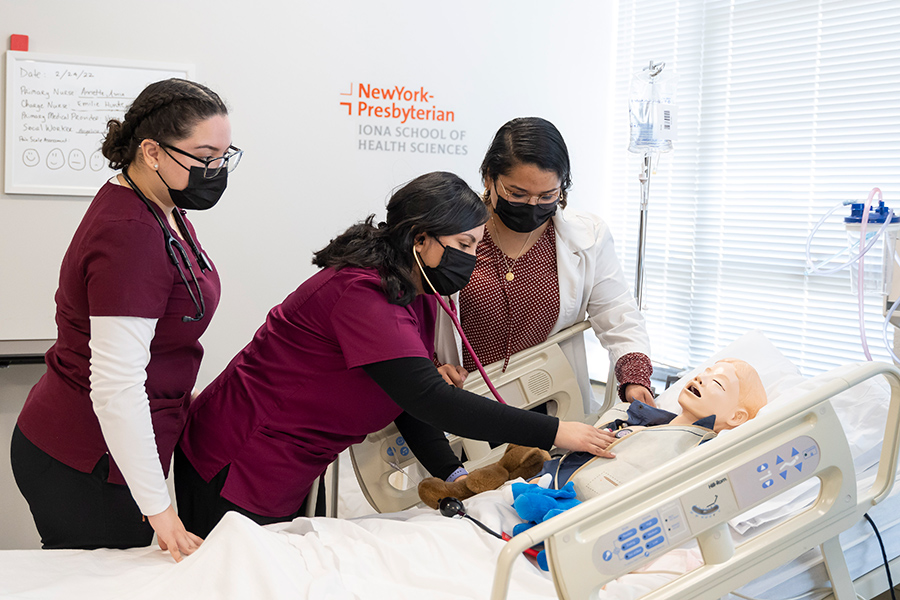 ---
A SCHOOL ON THE RISE
---
"It's really an honor to be a part of such a historic moment in Iona's history."

— Alesandra Payne '24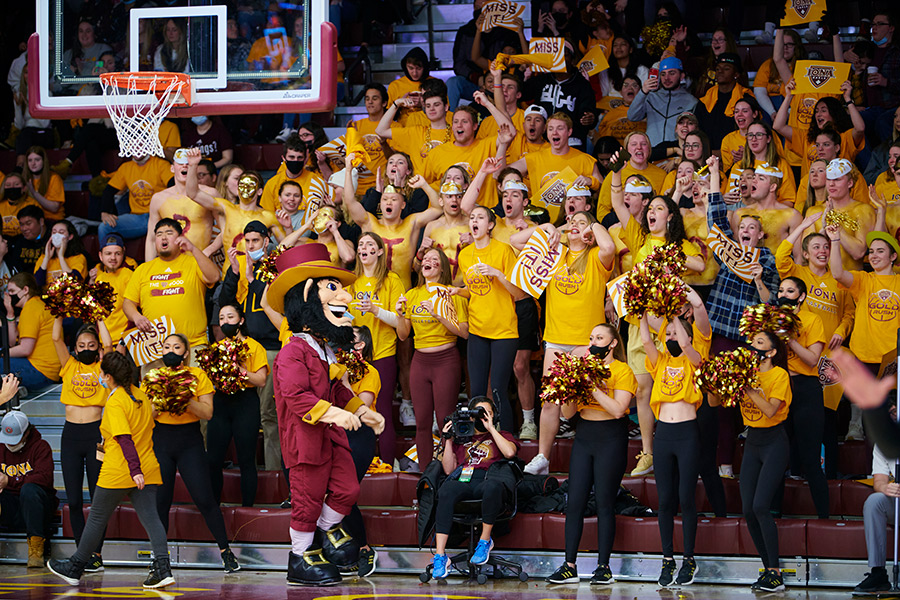 "There is an exciting, palpable momentum at Iona. Becoming a University is the culmination of the excellent work of the faculty and leadership, as well as the launch into the next era of Iona continuing to serve as a premier institute of higher learning where students enjoy an unparalleled academic and extracurricular experience."

— Michael Hegarty '66, Iona University Board of Trustees Chair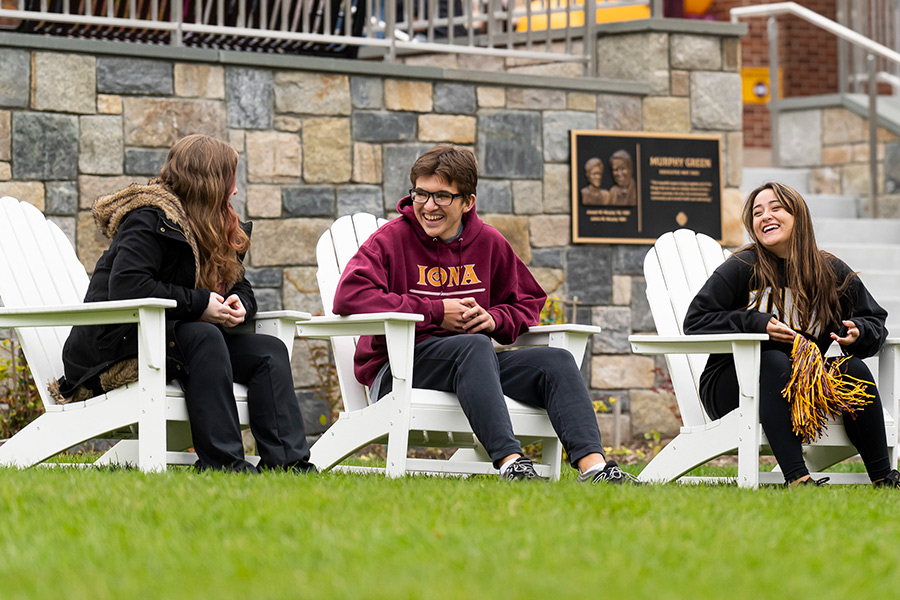 "I am more excited than ever to be a Gael. I can attest that being a student at Iona feels like home. Our tight-knit community and our commitment to
fighting the good fight while learning outside the lines has allowed the campus to blossom."

— Aidan Connolly '23, President of the Student Government Association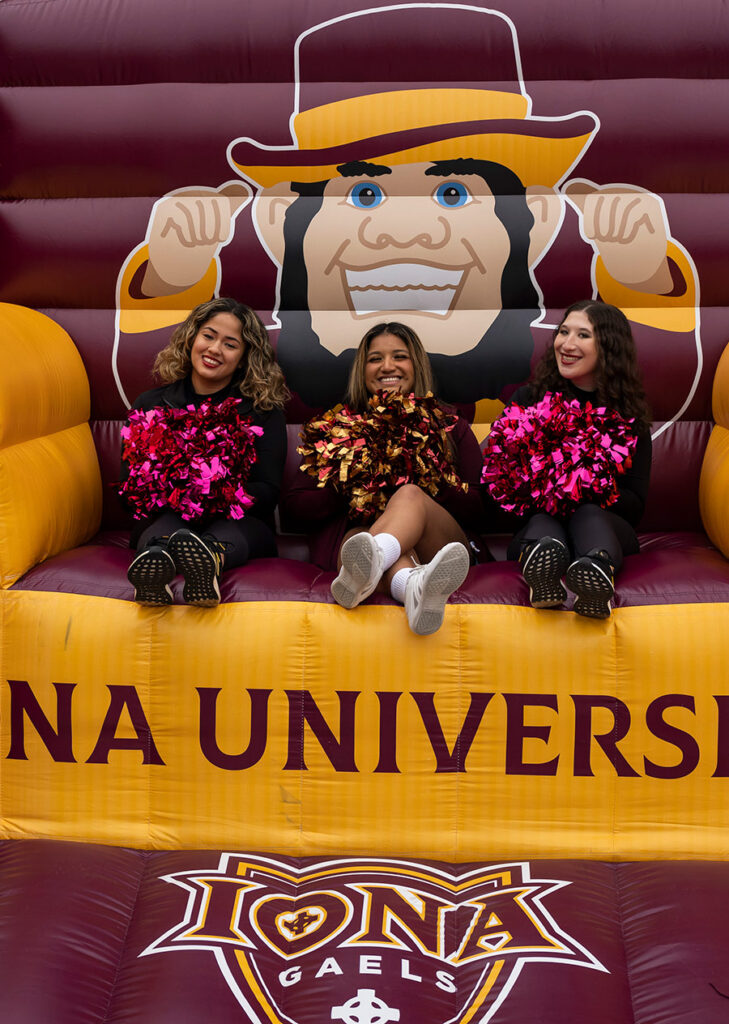 ---