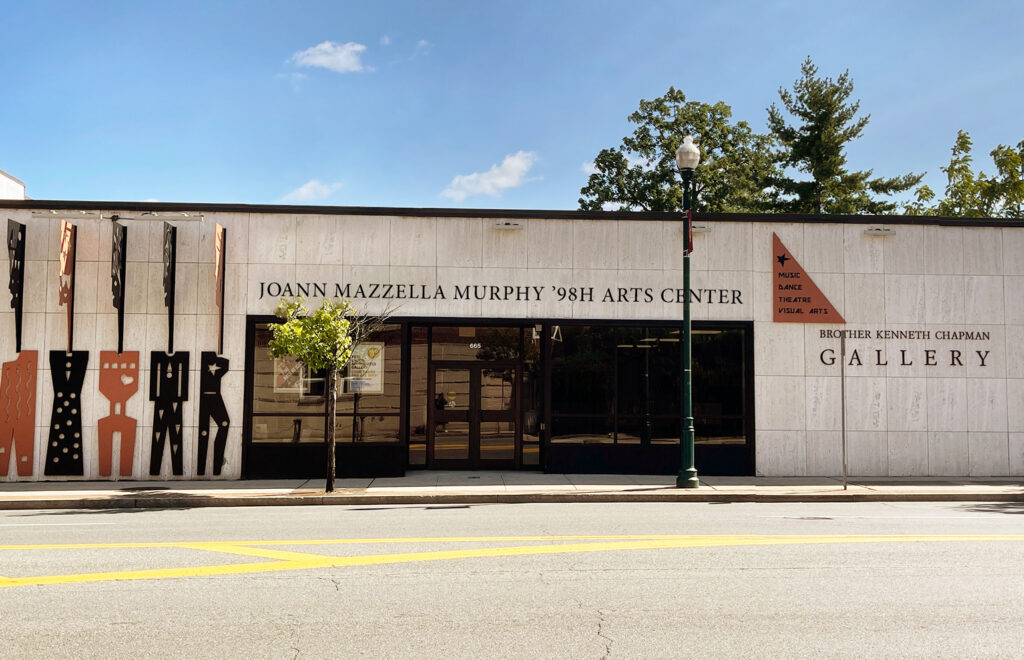 Iona College President Seamus Carey, Ph.D., and the Board of Trustees honored the memory and contributions of a longtime trustee by dedicating theJoAnn Mazzella Murphy '98H Arts Center. Murphy was a passionate member of the Iona family for over 20 years. During her time on the Board of Trustees, she was a steadfast supporter of the arts, among many other causes toward which she made significant contributions of time, energy and financial support.
"To see her name on a building that is bustling with art in so many forms brings me tremendous joy, knowing that her legacy lives on in a way that was so near and dear to her heart."

-Trustee EmeritusJoseph M. Murphy '59, '83H
---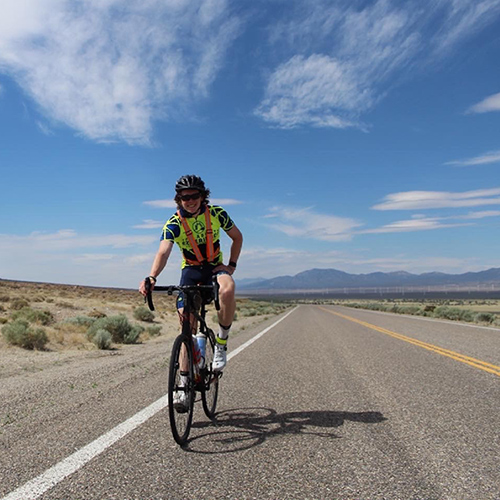 Junior Raises Over $175,000 Biking Across America
PAidan Connolly initially doubted what he and his fraternity brothers could accomplish by biking across the United States to raise money for people with disabilities. Yet the possibilities dawned on the Iona junior as he and his teammates embarked on a 62-day trek from San Francisco to Washington, D.C., as part of the journey of Hope-The Ability Experience and raised over S 175,000.
Connolly learned about Journey of Hope through his fraternity, Pi Kappa Phi, which launched the ride in
1988 as a philanthropic initiative. On the trip, Connolly also learned about the transformative power that every individual possesses — a lesson at the core of Iona's mission of service, faith and opportunity.
"One person can make a difference," he said. "Life is really too short to take things for granted, to complain. You should really try to stay positive and count your blessings every day because you never know what tomorrow will bring."
---
Graduate Students Surprised With $10,000 Stipend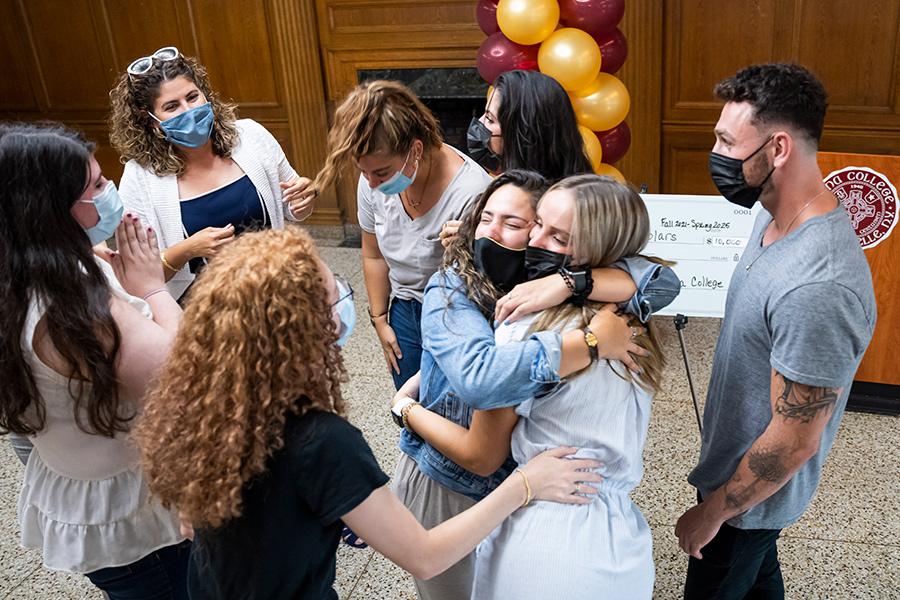 On their first day back this fall semester, students were surprised with $10,000 stipends to complete their final year of study in the Marriage and Family Therapy or School Psychology programs. Ultimately, up to 112 Iona students could receive checks in their final year if they stay on track within their respective programs.
The stipends are part of a new, four-year, $1.9 million Behavioral Health Workforce Education & Training grant from the federal Human Resources Service Administration. Iona won the federal grant to focus on building interprofessional, collaborative practice competency, particularly within integrated health/mental health settings in underserved communities.
Iona's Marriage and Family Therapy program is one of only four programs in New York State accredited by the Commission on Accreditation for Marriage and Family Therapy Education. The College's School Psychology program is accredited by the National Association of School Psychologists.
---
$1.25 Million Grant Will Help Train Specialists In Early Childhood Deafness
The United States Department of Education awarded a $1.25 million grant to Iona College to train 40 early intervention specialists to work with deaf and hard of hearing children over the next five years. With input from the deaf community, Dr. Amanda Howerton-Fox and Dr. Michelle Veyvoda are creating a new Interdisciplinary Advanced Certificate in Deafness, which is unique in the New York metro area.
"When a family finds out that they have a deafchild, they are referred to early intervention providers. Those professionals may not have any experience with deaf or hard of hearing children," said Howerton-Fox.
Beginning July 2022, four graduate students from the Communication Sciences & Disorders program and four graduate students from the Special Education program will enroll in the certificate program, with most of the grant funds going toward scholarships. After the graduate students receive their certificates and master's degrees, they must work with deaf children for two years.
"This certificate program is a good example of something that really needs government support because while there are relatively few deaf and hard of hearing children, those who do not have access to high-quality specialists may experience profound linguistic, social and cognitive delays due to lack of language access," said Veyvoda.
---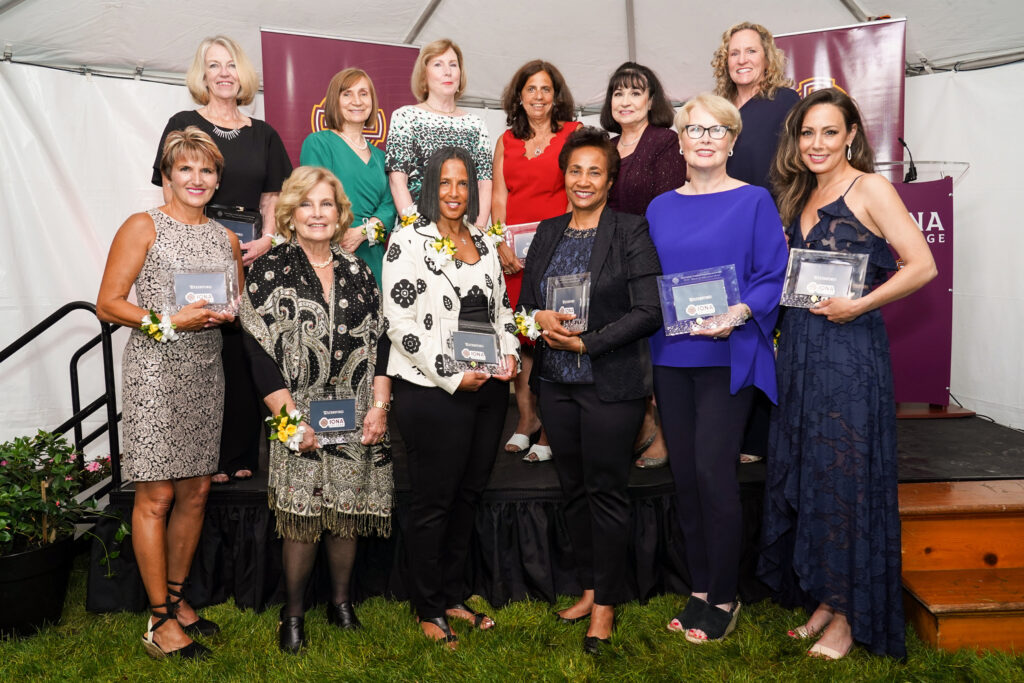 $1 Million Raised To Support Student Scholarships
Iona College hosted its annual Trustees Scholarship Award Gala on June 4, 2021, raising $1 million to support student scholarships and help establish the new Women's Legacy Fund, providing financial assistance to deserving female students who exhibit the spirit of Iona through their academic excellence, commitment to the community and demonstrated leadership. Held both in person and virtually, the gala served as the culminating event of the "50 Years of Women at Iona" celebration, which had been interrupted due to COVID-19.
This year's gala honored the outstanding accomplishments of distinguished Iona alumnae through the Women of Achievement Awards. Recipients were recognized for their exceptional endeavors in their chosen careers as well as their significant contributions to their communities.
The Legacy Award was posthumously presented to JoAnn M. Murphy '98H for her unwavering dedication to the arts, her community and the students of Iona.
---
Alumna Works Tokyo Olympic Games With NBC Sports
Applying lessons learned at Iona College to the world's stage in Tokyo, Japan, Mary Omatiga '19MA spent her summer at the 2020 Summer Olympic Games, where she worked as an Olympic researcher with NBC Sports.
While in Tokyo, Omatiga joined the team behind "Talkin' Tokyo," an NBC Olympics broadcast on Twitter. Omatiga also discussed editorial storylines with hosts of the show, attended photo shoots with production, drafted interview questions and contributed ideas for social media. Leading up to the Games, Omatiga also wrote an Olympic manual for volleyball, providing the history, athlete biographies and competitive outlook to help enhance the coverage.
Along her journey, Omatiga experienced the benefits of Iona's brand promise to "Learn Outside the Lines," saying her time in the Sports Communication & Media program provided the experience she needed to succeed in the field.
---
Congratulations To The Hynes Institute For Entrepreneurship & Innovation
The Hynes Institute for Entrepreneurship & Innovation won the "Outstanding Emerging Entrepreneurship Program, schools with less than 5,000 students" award, presented at the 2021 Global Consortium of Entrepreneurship Centers (GCEC) Conference. Each year, the GCEC recognizes the top entrepreneurship programs in several categories, chosen by a committee of judges led by past winners. This year's conference showcased higher education's role in supporting underrepresented entrepreneurs who have been most affected by economic crises and hold the most potential for growth. More than 500 people attended in person or virtually, including Iona's Lendynette Pacheco-Jorge and Jarlyne Batista Monzon '20MBA, who accepted the award on behalf of the Hynes Institute. The GCEC recognized the institute's efforts in becoming a top-notch interdisciplinary hub that supports the development of creativity and leadership skills critical for success in a global economy.
---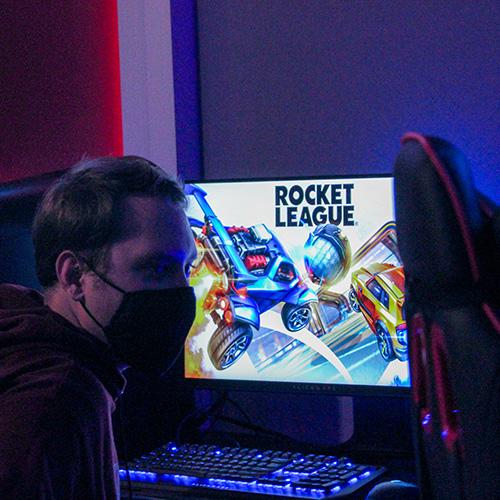 Iona College Launches Esports Club To Compete In Metro Atlantic Athletic Conference
Iona College recently launched its esports club, staying true to the College's brand promise to "Learn Outside the Lines." The development of this competitive video game program encourages students to pursue their passions beyond the classroom while developing meaningful relationships around shared interests.
Iona completed renovations to its new esports facility this summer in preparation for students' return for the Fall 2021 semester. The new facility is fully equipped with computers, modems, gaming chairs and televisions that offer a quality student gaming experience. It was also a priority for the equipment to meet the Metro Atlantic Athletic Conference (MAAC) standards so the club teams could compete against other colleges and universities. The Gaels quickly became top contenders in multiple games during their inaugural season. The structure of the competitions features teams facing off against one another while fans watch them play an organized, multiplayer video game online.