To commemorate 50 Years of Women at Iona College, the College will embark on a year-long celebration beginning in September 2019 and running through May 2020.
This campus-wide celebration will include lectures, exhi-bitions and special events hosted by the LaPenta School of Business, the School of Arts & Science, the Hynes Institute for Entrepreneurship & Innovation and various campus organizations. These special programs will highlight women and their contributions to the College and the larger society.
An official list of events is forthcoming.
SHARE A STORY OR PHOTO
We invite everyone to participate by sharing a story and/or submitting photos.
To share a story, visit www.iona.edu/50-years-of-women.
Submit all photos to [email protected].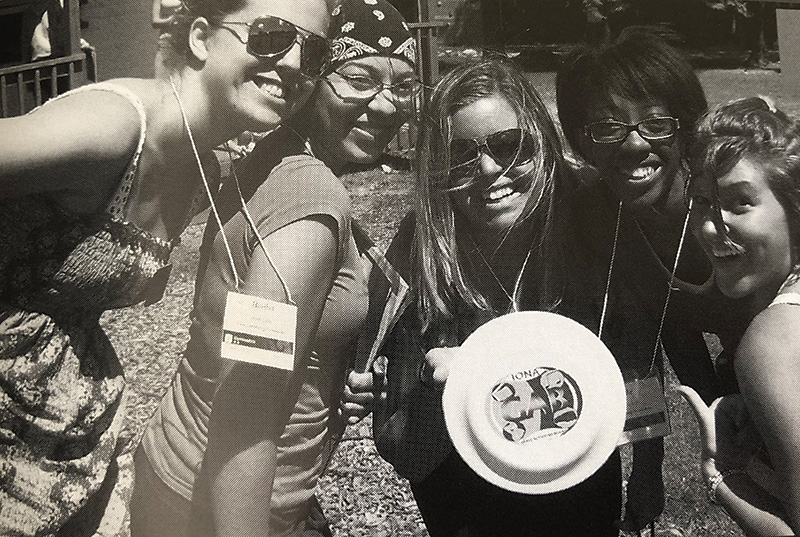 NOMINATE AN HONOREE
In honor of 50 Years of Women at Iona, the College's annual gala will highlight female honorees. The College is accepting nominations for incredible women who have demonstrated outstanding career accomplishments or contributions to their community to be recognized for this event. The gala will be held on April 3, 2020, at Cipriani 42nd Street, NYC.
To nominate, visit www.iona.edu/50-years-of-women.